Sen. Grey Ferris (1946-2008)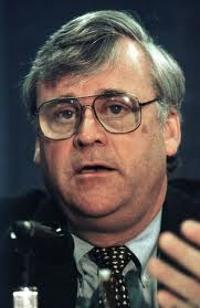 Vicksburg native Grey Flowers Ferris worked as an attorney, farmer and cattleman before taking an active interest in public service, particularly in issues related to education.
     His local involvement began in 1986 when he was elected to the first board of the Vicksburg Warren School District. He served for six years on the board, working successfully to unite the two school systems.
     In 1992, Grey was elected to the Mississippi Senate and went on to serve two terms. As chairman of the Senate Education Committee, he committed himself to reforming education in rural and underfunded areas of Mississippi. Grey and Sen. Hob Bryan of Amory were lead authors of the Adequate Education Act -- legislation that changed the funding formula for public education and channeled additional resources and funding into the state's poorest areas.
     Through his service and leadership, Grey sent a clear message that all of Mississippi's children deserve a quality education, and that our state can only be as successful as our public schools.
     Grey will always be remembered as a devoted family man, a trusted friend, a respected leader, and one of Mississippi's most impassioned and influential advocates for improved public education.