Florence High School TEAM Academy - Pandemic Partnership Response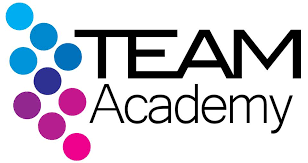 The TEAM Business Academy at Florence High School has been financially supported by Youth Entrepreneurs (YE) since October 2019. Youth Entrepreneurs provides hands-on business curriculum and resource support but the most important element of partnering with YE is the encouragement to be innovative in the classroom and to model and teach students the importance of moving from a "deficit" mindset to an "opportunity" mindset. This is especially important in economically disadvantaged areas which describes most of Mississippi, even in the wealthiest of school districts.
In addition to implementing hands-on lessons in the classroom, YE encourages students to learn principled entrepreneurship by actually planning and implementing authentic learning experiences (community service projects, campus/school projects, startup businesses, etc.). Through emphasis on the YE Core Values of Responsibility, Being Principled, Knowledge, Freedom, Passion, Opportunity, Sound Judgement, and Win-Win Focus, students learn principles that will lead to success in the world after high school, whether college or career. Just as is the case in the "real world," YE and YE educators believe in incentives. In this vein, we have a classroom currency where students are rewarded for positive behaviors, demonstrating Foundational Values, and making meaningful connections among content and their observations as they experience them. Students can then use their currency to purchase items in the class store or to place bids for items in a biweekly auction with real products (provided by funding from YE) such as gift cards, popular food items, and trending items for teens. Incentives are free-flowing initially and then taper off as students adopt these behaviors as they recognize their intrinsic value.
The FHS TEAM Business Academy/Youth Entrepreneurs partnership focuses on authentic learning. In February 2019, YE sponsored the initial Youth Entrepreneurs Market at the MS High School DECA Career Development Conference, hosted by FHS DECA/TEAM Business Academy to allow MS students to showcase their talents and business savviness. This experience led to financial success for many students and an award of two YE-funded college scholarships to students who demonstrated principled entrepreneurship.
This fall, two YE donors from Mississippi were allowed to actually attend my senior Marketing class to listen to student product pitches and share experiences and knowledge with my students. This was invaluable, as it gave them an opportunity to hear how things they are learning right now in my classroom are essential for success in the future and it provided an unbelievable networking opportunity as well. In another class meeting, a marketing professional who works in Norway with a YE partner company visited my class via Zoom to talk about career opportunities and business challenges in the post-COVID world. More YE partners are slated to "visit" class and so many have offered support for mentoring and job shadowing experiences for students.
Since becoming associated with Youth Entrepreneurs, FHS TEAM Business Academy students have:
Hosted pop-up businesses as part of the HatchIt Business Incubator project at home football games during the 2019 season,
Expanded an existing Christmas Market project in December 2019 to the entire school zone, modeling and encouraging entrepreneurship and problem-solving in younger students,
Implemented a school Makerspace for students to explore skill-based talents and proficiencies that are valuable for life after high school,
Explored and acted on business opportunities exposed from COVID through an in-class Lysol wipes business venture,
Spearheaded a schoolwide campus beautification project to enhance school spirit and pride (in the midst of bond issue construction clutter),
Pivoted to reformat Christmas Market to a QVC-like video format to combat restrictions caused by COVID-19,
Created a marketing campaign to address negative migration trends in MS/"brain drain" and pitched to YE and MS stakeholders, and
Many other authentic learning experiences.
YE teachers are encouraged to leverage YE support to meet the diverse needs of the school population, just as students are encouraged to be innovative and creative. When six months into the YE journey, COVID-19 threatened to derail efforts, we switched gears to provide schoolwide incentives to engage students and keep them focused on school, from a distance. Students earned raffle entries for work submitted and weekly schoolwide drawings were held to reward winning students with gift cards, completely funded by YE.
These students were recognized for demonstrating integrity at a much-needed time. In my own classes, YE supported all of my efforts to engage my students from a distance. In communicating educator needs during pandemic, YE responded by partnering with vendors to create tools, lessons, and strategies for meeting students' needs in the new virtual classroom. From online virtual currency tools and auctions to simulations relevant to the traditional, hybrid, and virtual format to the creation of a new online curriculum source strictly for virtual learning, YE has been and continues to be a partner through it all. I have personally worked with YE to provide professional development for teachers in Mississippi to address classroom concerns caused by the challenges from COVID-19. With YE support, we have implemented PD for MS CTE Teachers and MS Master Teachers of Entrepreneurship (MS Council on Economic Education). Also, a group of MS educators meets on an ongoing, monthly basis for professional development for ongoing issues and challenges this school year brings. Youth Entrepreneurs hosts and sponsors all of these efforts.
Our partnership with Youth Entrepreneurs has been a blessing in terms of financial, curriculum, and professional support, but most valuable has been the relationships that have been formed between my students, myself, and YE staff, donors, and other stakeholders. That has been the greatest investment that they have made in us!
Community Partners:
Youth Entrepreneurs