Lamar County School District - Lamar County Drug Task Force Partners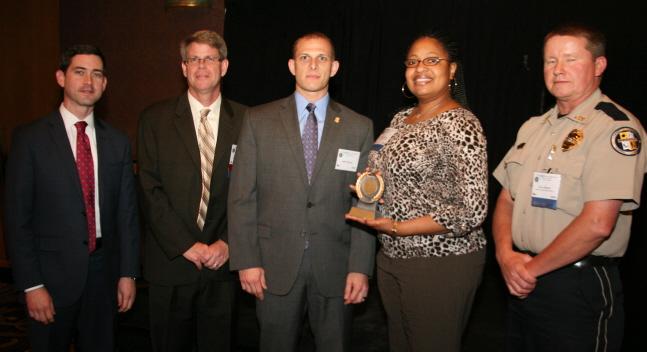 Duration of partnership - 3 years
40 volunteers
9,600 students impacted

The idea for the Lamar County Drug Task Force came about after Superintendent Dr. Ben Burnett was approached by a school teacher who felt that teachers needed training on drug trends and information about warning signs. As a result, the School District sought information from several agencies to collect the resources required for an intensive drug-education program. These agencies were the Lamar County Sheriff's Department, The Mississippi Bureau of Narcotics, DREAM of Hattiesburg, Pine Belt Mental Health and The Elks.

These groups formed the Drug Task Force and worked together to develop a presentation for teachers, community members and parents. Their engaging presentations also gave attendees a list of helpful resources in the community that could provide further information and assistance. Within the first year, the Task Force, led by a team from the Mississippi Bureau of Narcotics, conducted four community meetings in Lamar County. The second year, two community presentations were offered — one for residents from Sumrall and Oak Grove, and one for Purvis and Baxterville residents.

For this year's program, the Task Force invited motivational speaker Milton Creagh to present to all 7th and 8th grade students in the district during school hours. Later, he spoke at a community meeting for parents at a local school auditorium. His program covered drug trends among teens in the area, the health impact of illegal substances, and the lifelong benefits of choosing to stay drug-free. Students also were given a list of local resources for addiction treatment and counseling as well as a contact number to report drug activity.

In February the Drug Task Force held a presentation that featured a powerful message from Andy Taggart of Madison County, whose 21-year-old son took his own life after struggling with an addiction to prescription drugs. The meeting was open to residents from the greater Hattiesburg area.